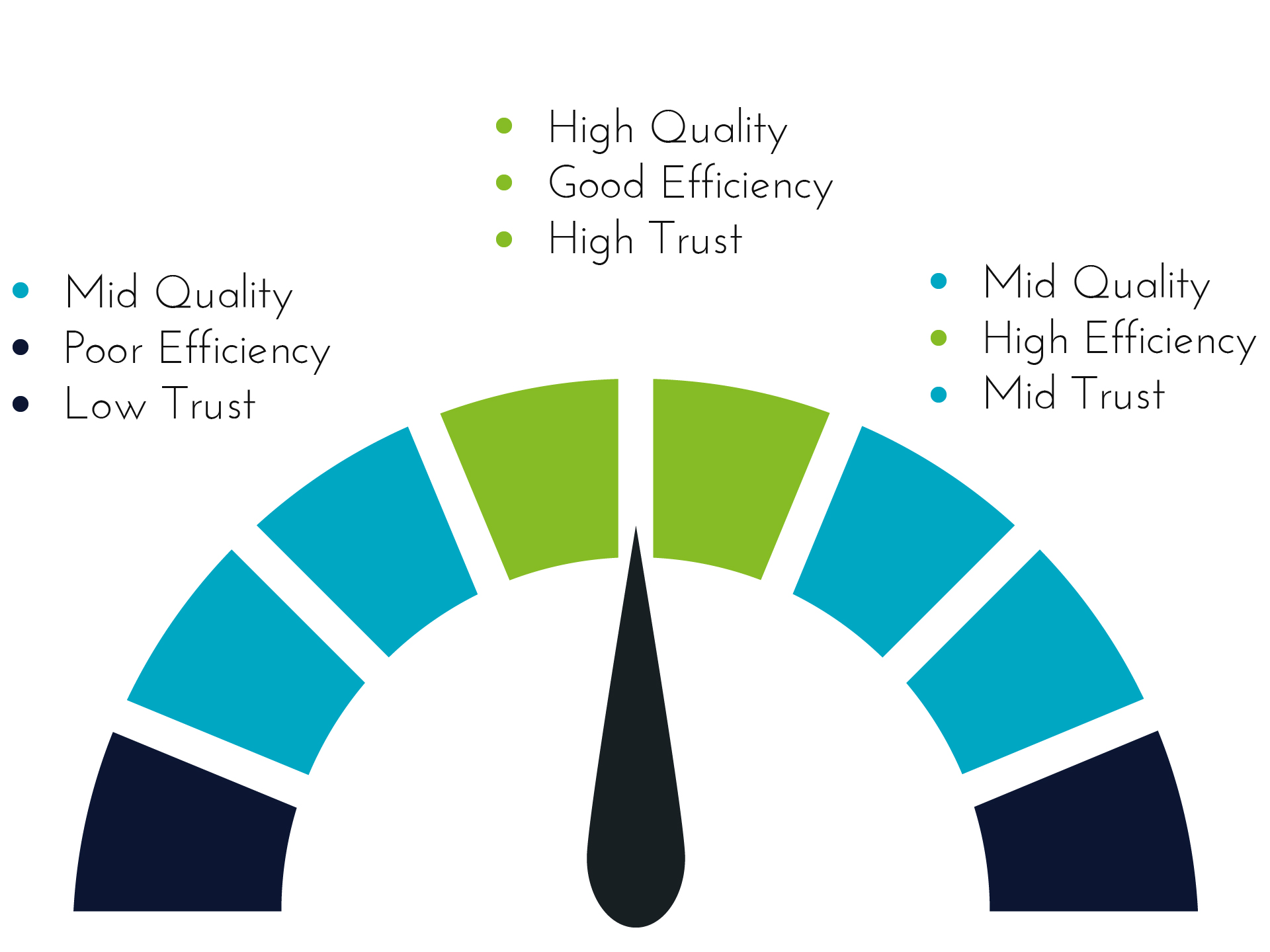 Trust
Going beyond the purely transactional, Customer Service relies on trust with the customer and your own organisation just as much as it does transactional efficiency itself.

Customer Service Excellence is of course achieved with a balance of other key factors of efficiency and quality, both over-emphasis and under-valuing need to be avoided for the most effective Customer Service model.
Efficiency
By working with leading FMCG companies we have developed an inventory of best practices to boost team efficiency through adding value, eliminating waste and re-aligning internal processes. Our work with these companies has enabled us to identify a number of key efficiency-related traits influencing their progress towards an effective customer service solution.