Thank you for the continued support this week and welcome PepsiCo, LRS and Oatly to the group. Chilled suppliers reported that they are seeing some demand stabilisation on the key volume lines, although volumes are still higher than previous. Retailers are actively collaborating on forecasts and resuming planning routines for promotions and range reviews.
As suppliers reintroduce rationalised SKUs, the forecasting challenge shifts to smaller categories, where there is less time focused on determining the new normal

In Ambient, some lines have insufficient shelf-space to meet demand and supply issues, driving significant unforecastable demand on other lines–significant forecasting challenges remain.

Promotions are returning (top 4) with strong performance on larger/ multi packs, focusing on hero SKUs. Suppliers say there could be a production ceiling however, as all retailers want more. In the factories, social distancing is impacting capacity and productivity, and most capacity is now focused on retail...what will happen when other sectors return?

Chilled suppliers are beginning to see better forecast alignment, engagement and collaboration with retailers, as they understand more. Levels of collaboration higher than ever across supplier large and small - refining supplier forecast proposals jointly.

Tesco, ASDA, Morrisons and Sainsbury's doing well, as are smaller convenience stores, so no clear correlation between store size and performance.
So how are chilled suppliers measuring true demand? Most are triangulating available data across 3 SKUs; Sales, lost sales and store stocks to determine total volume. There is more information to work with, to build a new 'normal' profile.
Category demand is changing, everyday items such as milk are stable, whilst other categories such as home baking and biscuits/ snacks are seeing huge gains. Weekly shopping patterns are changing again, as large trolley shopping returns, along with smaller store top-up shopping, but with a smoother weekly profile and a lower weekend peak.
Ambient however, are continuing to see the same volatility over recent weeks with on shelf availability still erratic in some categories, despite the same level of SKU rationalisation. The consensus seems that chilled consumers purchase just what they need, across the week, whereas ambient consumers buy more of their favourite products or promoted lines, for the cupboard, when they see something available.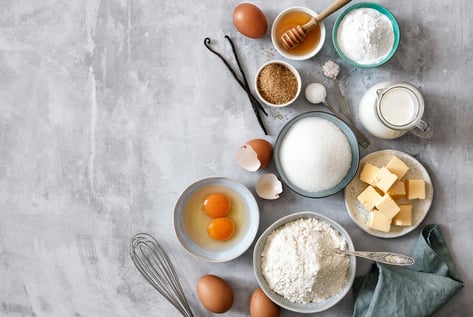 Other observations:
Demand varies by category – Higher volumes maintained for Baking, Snacking and Core cooking ingredients – causing sustained production challenges, whilst stock levels are recovering for 'stable' items such as baby food, confectionery and pet food.

A combination of promotions and category supply issues are fuelling demand on many core and promoted ambient lines.

Determining the base sales rate remains a critical challenge for heavily promoted lines (and any lines where on-shelf availability issues cause switching) where the true demand signal is unclear.

Suppliers face a huge challenge trying to balance own label vs branded production and service.

Order lead-times are slowly returning to normal, but SKU rationalisation is likely to remain for a number of weeks.
This week we also took time to review personnel and recruiting – one supplier provided a case study on their new 'virtual' approach having implemented psychometric testing at Stage 1 to screen candidates. Benchmarking one of their best team performers as a profile for targeting prospect candidates and developing retail simulation exercises as second stage. The need to ensure a good fit being an increased requirement in these virtual work-from-home days.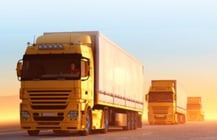 Next week we are also holding the second quarterly meeting for our Customer Supply Membership Group – the key topic is Customer Service Development & Team Structures - A review of member approaches to recruitment, induction and development. Keep an eye on our blog for more information published on:
How to engage and develop new recruits

How to induct into the team

How to help them learn beyond the transactional requirements
How to maintain engagement levels and develop complimentary skills
For more information on our membership groups or virtual forums please visit our Events page