With Brexit uncertainties at an all-time high, it's not surprising that the focus of the regular Customer Supply Group forum was on how well prepared companies are for Brexit. Following on from our previous blog post: How Your Peers and Competitors are Preparing for a Hard Brexit, the sentiment in the room was a mixture of concern, heightened awareness and a realisation that there is no clear guidance for those who work across the supply chain on what happens when we finally leave the EU, assuming it goes ahead.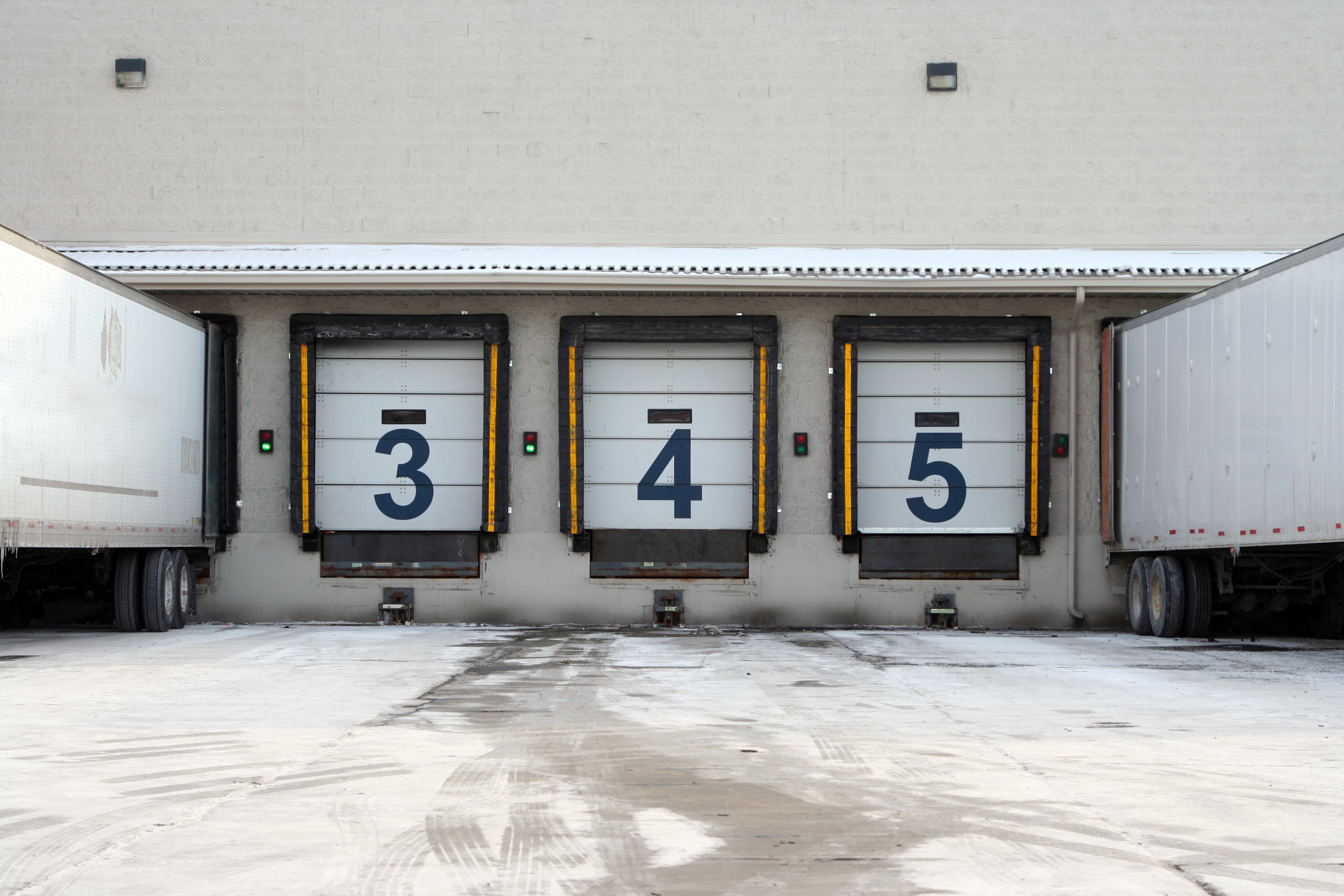 This is not doom and gloom, but with the lack of clear guidance, coupled with the shortening time-line, many suppliers are beginning to recognise:
It's far more complicated than they had perceived,
There is tangible evidence that people are not prepared and the whole administrative requirement is greatly underestimated and,
Ireland is a much bigger problem than people anticipate, with:
Insufficient staff, or capacity at ports, to hold/check loads and certification
No solution for cross-border checks, whether product is held in NI or shipped direct
Ferry rates are already rising
A meeting of senior supply chain experts
Two customs experts facilitated a session with the UK representatives from 12 companies representing internationally-recognised ambient FMCG suppliers, from Supply Chain Directors to those responsible for exports, logistics and/or customer service.
While this was a small, intimate group, it reflected sentiments that are top-of-mind for all suppliers currently being affected by the implications of Brexit.
What were they saying?
The sentiment in the room was generally frustration. There is no simple answer. Europe is complicated for a lot of reasons – there's the EU, The Eurozone, the Schengen Area, the EEA, the EFTA and the Council of Europe, to name just a few. Depending on the type of exit, the customs requirements will vary massively – but we won't know how, until the agreement has been made.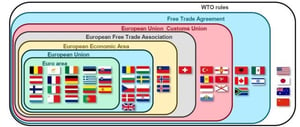 But by sharing the experience in the room everyone was able to find value and some comfort from facing the challenges together.
One senior delegate – the Head of Supply Chain at an international FMCG brand who is a core member of their Brexit preparation team – was openly complimentary about attending the session, saying:
- Despite all of his company's preparations, the lack of external context from other companies left them unsure as to whether they had missed anything but
- While he felt that they were far along in their own preparations, it was reassuring to understand that many others are facing the same challenges and haven't quite figured out the answers yet either.
Working from the evidence: background survey
In preparation for the meeting, Simply Supply Chain conducted a survey to inform the discussion and identify areas of concern, including points of disparity between those who are more or less prepared for Brexit. We found the following results: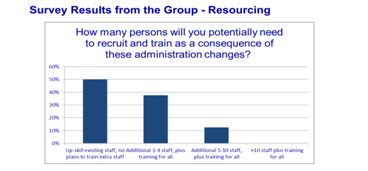 Maturity of Preparations
While 50% of respondents say they have evaluated the risks and costs but have yet to recommend a plan, more than 10% are still in their early days of evaluating the implications. The remainder (less than 40%) have developed a formal process of evaluation, recommendation and plans to cope with whatever Brexit may mean.
Administration
Given that 7 ¾ million units of freight cross the British border each year and 55 million pieces of paperwork are required to process that alone – the implications of no longer being part of the customs union will have massive consequences. Not least of which is that the paperwork alone will rise to around 300 million declarations when Britain is no longer part of the EU.
How much resource will supply chain companies require?
When it comes to being prepared for Brexit there are certain minimum requirements that those involved in the supply chain have to comply with, in order to benefit from a simplified customs process. A key step is simply obtaining a UK EORI number. Surprisingly, our survey revealed that over 50% of respondents had yet to do so!
As mentioned earlier, any scenario other than entirely revoking article 50 would result in a significant increase in the administration required for certification to move goods in and out of Europe. Surprisingly, 50% of respondents still anticipate being able to manage that increased level of administration with existing levels of resource.
Experts who spoke at our event reaffirmed that all those involved in the supply chain will be required to provide certificates of export for every transaction to the EU (including the Republic of Ireland). However, survey results indicated that more than 40% of customers don't currently have the knowledge and or access to the resources required to correctly process the customs declarations for imports and exports. Nevertheless, as illustrated in the survey results, many are anticipating that they will need to deliver the requirements with similar levels of staff. This indicates there is a risk of woefully underestimating the size of the task in hand.
It is worth noting that customs agents are merely required to input data – they are not responsible for the quality of that data, which rests with the supplier. The implications on bad data across the entire supply chain are even more profound than the challenges we currently face.
Equally of interest was the fact that nearly half of respondents have yet to configure their IT capabilities to support the higher level of certification requirements
What can suppliers do to prepare themselves better for Brexit?
The group universally endorsed repeating this meeting when more information is available and agreed to join the forum and share experiences via the Customer Supply Group in future.
If you would like to share in the discussion, please get in touch. You could become part of a select gathering of highly invested and intelligent people with a massive depth and breadth expertise in FMCG and chilled supply chain across the UK.
Conclusion
While some companies are well prepared and are willing to share their experiences, this group of highly experienced supply chain experts, as a whole, may not know everything but they are beginning to know what they do not know. And that's a really good start.