With plenty to build upon from last year, February's Customer Supply Group meeting got off to a positive start with both old and new members fully engaged with key projects running for 2020. Thank you to @molsoncoors for hosting our first meeting and, along with our regular members, we were delighted to welcome @pladis, @PZCuzzons, @Tate&Lyle @kpsnacks.
To kick off the year key CSG m
ember Molson Coors showcased how their customer service and demand planning teams are working together to maximise availability and manage communications effectively with their customers.

A survey highlighted that for the majority of suppliers', customer service takes responsible for availability but are unable to influence it directly.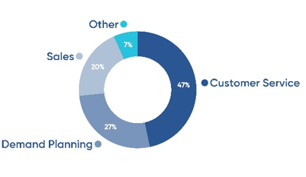 Research showed that almost 70% of availability issues at Molson Coors were being caused by service failures, rather than delivery issues. The need for demand planning to collaborate more effectively with Customer Services was therefore accepted as essential, rather than optional. A robust roundtable discussion followed, with suppliers thrashing out a number of common challenges and sharing their best practice solutions. One common thread to emerge was the challenge of recruiting, inducting and developing team members required to master a complex set of skills and behaviours, in a high-pressure environment. This topic will feature at our next meeting in May.
During the afternoon session, our technology partner OmPrompt shared the progress on the proof of concept for an automated OTIF reporting App; a unique opportunity available free of charge for CSG members. The OTIF app improves the value of customer data, allowing suppliers more time to make key decisions rather than formatting and analysing it. 100% of our members signed up to fully validate the app which could save many hours currently spent generating the reports manually. We will continue to report on progress and achievements throughout 2020.
The Customer Supply Group is a longstanding group of both larger and smaller ambient FMCG suppliers where members benefit from sharing different perspectives to develop best practice.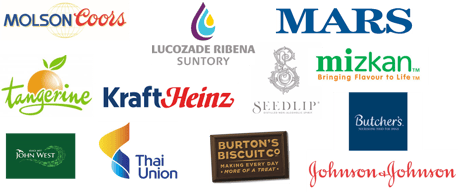 With the focus on improving operational effectiveness and the service quality offered to customers, this is an exciting time to join. Members enjoy access to many improvement initiatives:
• Customer Service Benchmarking
• OTIF Reporting App
• Transport Collaboration workgroup updates: supplier-led Less-Than-Load consolidation project to reduce empty running and transport costs
• Drop and Drive workgroup updates: major retailer Good Faith Receiving project
• Brexit insights: in alliance with @Robert Hardy ….
All initiatives are included as part of the annual membership fee. For more information on the membership group and how to join please click here: 2020 Customer Supply Group Membership Programme or get in touch at info@simply-sc.com