We were delighted to welcome Barry Davies, former Head of Supply Chain at Tesco to our recent Customer Supply Group meeting held in London.

Recently retired after circa 30 years at Tesco managing large teams of people across all functions and suppliers, Barry was perfectly placed to share his insights into how the most effective suppliers work with Tesco supply chain and the other functions (commercial, logistics, retail, operations) to deliver meaningful end to end change.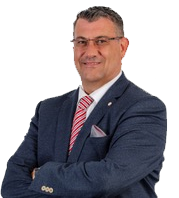 The group of circa 15 ambient suppliers posed a number of questions to Barry around, how suppliers compared in their approaches and service; the core drivers within Tesco that any proposal needed to address and where and when suppliers might realistically introduce implants. Barry gave a number of examples of successful collaboration where the end-to-end benefits for retailer and supplier outweighed the individual functional benefits and how they navigated the journey to deliver a successful change. Barry also gave detail around the most common mistakes suppliers make in trying to work with Tesco (and failing) and therefore the checklist of how best to work with them.
The session was highly engaging and valuable, and we thank Barry for giving his time to come and talk to suppliers to help them better understand the decision-making processes within Tesco supply chain in order to improve their service.
---
Our membership groups at Simply Supply Chain focus on the building of better relationships between retailer and supplier to improve performance right across the supply chain. We are always grateful to industry experts, such as Barry, that come and share their knowledge and ideas with our groups.
If you are interested in finding out more about our group initiatives and key topics of discussion, then please get in touch as we are always keen to talk with suppliers wishing to collaborate to make sustainable change and improvement.
---
+44 (0)845 6522251