We are beyond thrilled to announce that the Drop and Drive Claims Workgroup has been crowned WINNERS of the Food & Drink Category, Supply Chain Excellence Awards 2020! Well done to all category winners - it has been a tough year and it was great to be a part of the awards celebrating such positive contribution to the industry.
To read more about the award win click onto page 17 or to watch Jonathan Kittow, Chairman of the Drop & Drive Claims Workgroup and Richard McConnell, Supply Chain Controller at Futura Foods being awarded the trophy and to listen to the 'winning speech' click here
Championing an industry-wide collaboration is no small task, so a huge thank you also goes to all suppliers, retailers, service providers and regulators, with a special mention for Culina and RAS, for their commitment and determination to join forces and work together towards a common goal.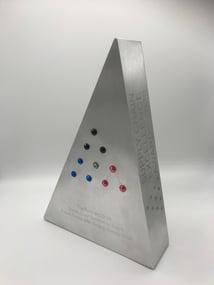 The judges commended our entry by saying "the workgroup solved a problem that needed to be fixed and we were very impressed by professionalism and the strong and consistent manner in their collaboration within food and drink retail".
We are equally delighted to have been commended by ASDA, Tesco and The Grocery Code Adjudicator, for facilitating the collaboration that has resulted in industry-wide change and their ongoing commitment to support our initiatives in the coming months.
"Very well done. This is the result of hours of work getting into the real detail of the issue and coming up with a solution that was fair and works for everyone. Suppliers who are part of the programme have clearly

benefited

and are continuing to help shape the future, whilst making a difference for others"
Christine Tacon CBE
---
Despite the considerable impacts on the grocery supply chain this year, we are proud of the progress that all our workgroups are continuing to make by sharing best practice to improve efficiencies and availability throughout the supply chain.
We look forward to building an even more valuable series of collaborative forums throughout 2021. For more information on our groups and key areas of focus, please visit our events and membership page where you can download programme information and detail of which suppliers are already engaged.