Mark White, the Groceries Code Adjudicator (GCA) will hold his second annual conference on 28 September 2022,'The Code for a Changing World'
registration is now open for the online conference being held on Wednesday 28 September, between 9:30am and 1pm (BST). This year's conference brings together supplier representatives, designated retailers and other experts to discuss challenges the grocery sector is facing and support available for suppliers. There will be an opportunity to ask speakers and panel members questions throughout the conference and meet with the Groceries Code Adjudicator, Mark White and Code Compliance Officers in the afternoon.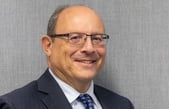 "As the groceries sector faces a range of challenges from inflationary pressures to raw ingredient shortages, my annual conference offers a unique opportunity for the sector to come together and discuss how these challenges can be resolved. We are putting together some really interesting expert panels and talks, including a close look at our recent survey results and I encourage everyone to attend."
The Groceries Code Adjudicator (the GCA) is the independent regulator ensuring that regulated retailers treat their direct suppliers lawfully and fairly. The GCA encourages suppliers, trade associations and other representative bodies to provide him with information and evidence about how the large retailers are treating their direct suppliers. All information received is dealt with on a confidential basis and the GCA has a legal duty to preserve anonymity. In support of the GCA, we urge suppliers to undertake training in the code: https://www.makingbusinessmatter.co.uk/gscop/
The annual conference is free to attend and we highly recommend that you register now to guarantee your place. The GCA will share information about how to set up meetings with the Adjudicator and Code Compliance Officers closer to the event.
---
+44 (0)845 6522251