We are thrilled to announce that the Drop & Drive Supply Group are finalists in the Supply Chain Initiative category at this year's Grocer Gold Awards!
Despite the considerable challenges within the grocery supply chain over the last 18 months, the group has made outstanding progress with short delivery claims reduced by 95% from where we started out, a truly significant milestone and and it is fantastic to see all the hard work recognised in this way.
Our thanks go to all of the supplier members, major retailers, RAS (Retail Asset Solutions) and Culina who continue to contribute to the success of the group. The Drop & Drive Supply group is an example of true cross-industry collaboration, achieving a platform for positive and sustainable change, with more to come.
The complete awards shortlist is available to view online www.thegrocergoldawards.co.uk and the winners will be announced at a dinner event at the Guildhall, London on Tuesday 5th October - good luck to all finalists and we have our fingers crossed!
Current Group Initiatives
After almost seven years, we are expanding our focus beyond GFR, to include equally important initiatives which currently result in avoidable waste, error, risk and cost throughout the Grocery supply chain :
Good Received Not Invoiced
Monies owed to suppliers for product received but not receipted against the original PO and therefore unpaid - claims >£500k successfully recovered to date
Forecasting & Promotional Management
Targeting waste caused by ineffective retailer promotion management and seeking to establish a best practice approach that the GCA can endorse to reduce it.
Returns
Targeting the waste caused by weak retailer returns processes that lead to unrecoverable payments, loss of product and waste.
All three feature on the agenda of the Groceries Code Adjudicator, Mark White, and consequently we are actively seeking support from chilled supplier organisations.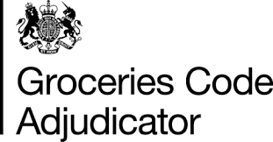 We are always keen to work with like-minded suppliers interested in supporting sustainable change for the industry. As a group we are extremely well placed; we have already built strong, positive relationships with the major retailers and gained mutual trust for our approach for 'doing the right thing' for suppliers and retailers alike, on topics supported by the GCA, which is key to the continuing success.
---
If you are interested in finding out more about the success of the programme you can download the case study - alternatively get in touch at hello@simply-sc.com to find out more about our initiatives for 2021/2022
Or call us on +44 (0)845 6522251