Welcome to our recent edition of Simply News, bringing you all the latest insights and trends from across the supply chain industry. Read more on our Q&A sessions with industry experts including Barry Davies, Former Head of Supply Chain at Tesco, plus an update on how our supplier groups are progressing on key sector issues for 2022.
The grocery sector is seeing unprecedented cost increases throughout the supply chain. With limited opportunities to pass these costs on suppliers and retailers must find ways to rapidly reduce their cost to serve, without significantly eroding profitability or customer service.

Simply Supply Chain is running initiatives aimed at reducing cost and waste, tracking CO2 consumption and reviewing packaging changes. Midway through 2022 all projects are gathering real momentum and we are pleased to report on our progress below.

Jonathan Kittow
Please do get in touch if you wish to discuss your projects further

This year we have expanded our membership to include more industry crucial initiatives and we regularly welcome experts to all our sessions, recently hosting: Brian Moore of Nam News, where he advised suppliers how best to position initiatives to help retailers achieve their objectives; Barry Davies, Former Head of Supply Chain at Tesco; and Mark White, Groceries Code Adjudicator.
Good Faith Receiving continues to see great progress and currently stands at a 92% reduction in claims against the original 2014 results.
---
Goods Received Not Invoiced - A sum greater than £1.7m has been recovered from multiple retailers by 7 suppliers to date, with three further supplier requests in progress.
---
Sales Forecasting & Promotions Management - Scorecard tool is now fully implemented to identify poor and excellent retailer forecasting performance processes, in order to develop best practice for retailers.
---
eNVO Collaboration Initiative (in partnership with Incept Consulting) - Trials have commenced with FMCG suppliers that will enable suppliers and retailers to identify E2E opportunities to reduce cost and waste by 15-30%.
---
Amazon are now keen to tackle the myriad issues that are resulting in suppliers suffering delays in payments (both qty reconciliation and compliance issues).
---
Supplier Crisis - Members continue to see success implementing best practice processes shared within the group, supported by the insights of frequent guest speakers Robert Hardy, CEO of Eori UK and Kieran Smith, CEO of Driver Require.
---
To find out more about our membership groups please book a call with Jonathan
---
2022 Projects Update

- Operational Effectiveness
The driver crisis may have eased but the labour crisis in warehousing is increasingly becoming a bottleneck, even before we build towards the Christmas peak. With inflationary costs rising across the board, performance efficiency and effectiveness are back to the top of the priority list.
We have been supporting our clients in the following projects to improve availability, reduce cost and lower environmental impact.

Highlights
GSI transport benchmarking -

>£110m spend evaluated YTD

Tendering and outsourcing -

supported contracts worth £125m YTD

eNVO trial for

6 companies identifying significant E2E savings

with major customers
News & Insights

After our success as winner of the Supply Chain Initiative Grocer Gold Award last year, I was honoured to have been asked to become a judge at this year's Grocer Gold Awards 2022. There were some exceptional entries this year and congratulations to those that were crowned winners.



Please take a listen to the recent Food Matters' podcast on the impact of labour shortages on the food and drink industry. Thank you @foodmatterslive for inviting me to join the debate.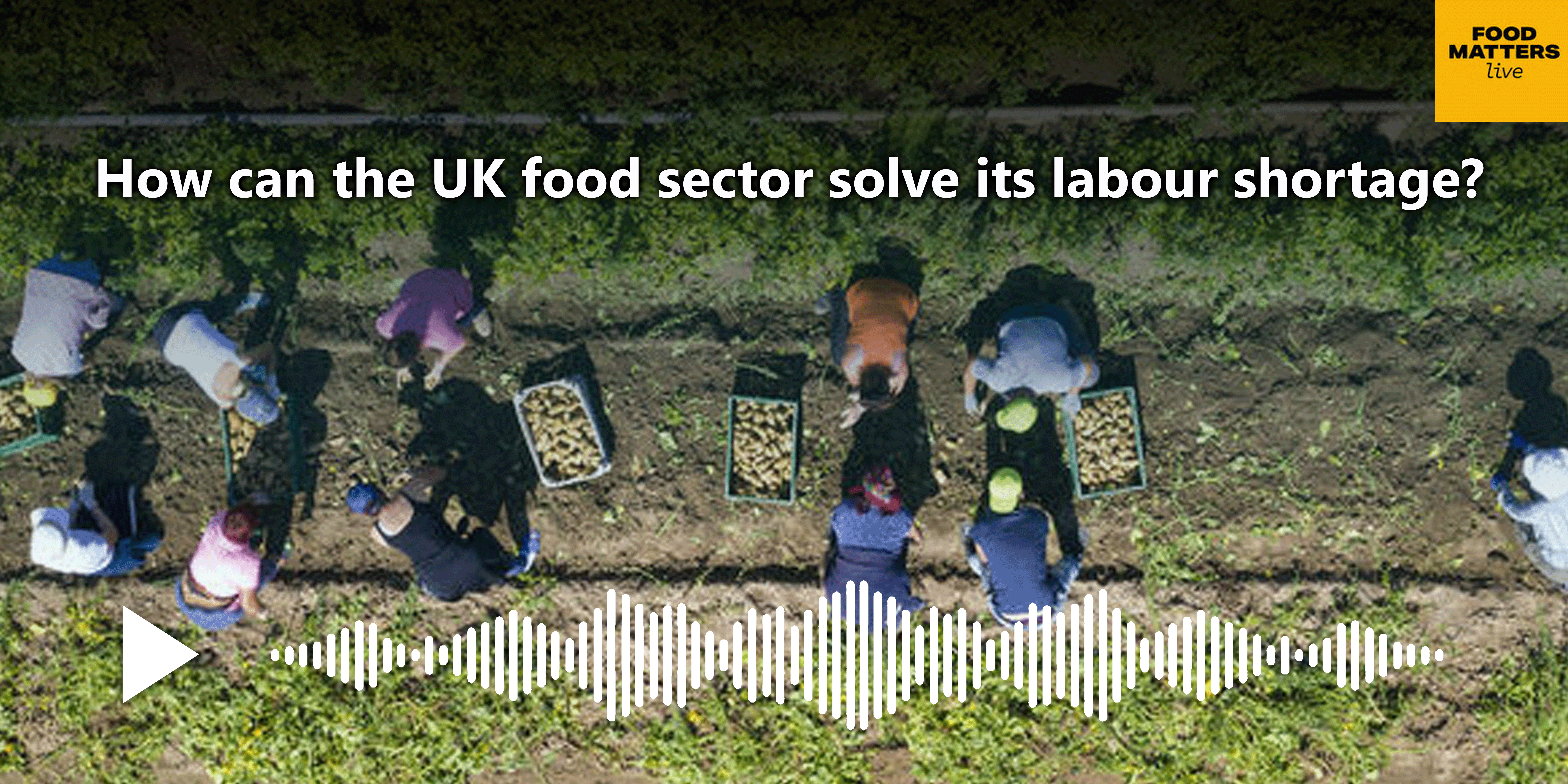 Q&A - The Groceries Code Adjudicator, Mark White, is the independent regulator ensuring that regulated retailers treat their direct suppliers lawfully and fairly.
Learn the Grocery Code to effectively counter retailer proposals deemed unfair or unlawful
100% of buyers for the regulated retailers are trained in the code every year, it's the law. By learning the code, including the correct language, suppliers gain a powerful tool to negotiate with confidence and strengthen retailer relationships.

Mark recently joined our quarterly review, where he outlined his areas of immediate focus, especially issues around suppliers not being able to invoice for goods which have been delivered. Mark is very keen for us to escalate issues directly with the relevant Code Compliance Officers. COOs can discuss issues with you in total confidence, without involving the buyer.
Download the code confident pack and please do sign up to the GCA newsletter to stay abreast of new interpretations of the code.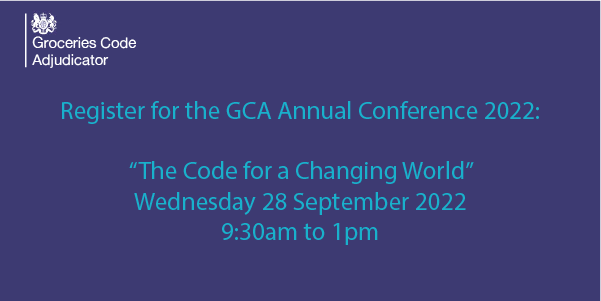 Registration is now open for the GCA Annual Conference 2022, which will be held online on 28th September, between 9:30am-1pm. The conference offers the opportunity to question expert speakers, including Code Compliance Officers, and discuss the challenges the sector is facing.

Understanding how you measure up in the eyes of the customer is critical to achieving customer service excellence and a key topic of interest for our members, particularly in this continually changing landscape.
Customer size: Mults vs Discounters vs Wholesale/ Distributors vs Tail

Customer complexity: Amazon & Ocado vs Bricks and Mortar

Product supply: managing availability effectively

Reporting: what needs and what metrics?

Adding value and reducing cost: automation, AI, predictive analytics

Managing Cost to Serve: MOQ & MLOR
Read about how we measure effectiveness by diagnosing issues impacting quality and efficiency and by identifying process change and technology to re-focus resources on value-add activity, building quality and trust with major customers.
If you would like to download the latest survey results on the Changing Needs Within Customer Service click here
To find out more book a call with Jonathan

Despite a strong category performance John West's Advantage Survey results showed under performance in logistics, supply chain and customer service. Simply Supply Chain recommended changes that delivered 'top 3' Advantage Survey results. View Case Study
---
Proud to partner with