At the
Customer Supply Group
meeting last week,
we reviewed how companies were progressing with their plans to improve and transform their Customer Service offering.
We confirmed that for one supplier who had yet to automate their order capture they were still manually processing c 40% of orders, whereas for those who had already automated this reduced to c 10%-15% with the 'teach and learn' approach enabling a swift adoption. Tackling the remaining telesales and manual order processing was however more problematic, with one company developing its own capability to deal with this requirement and remove manual processing altogether.
Automating order management and processing was proving more of a challenge, particularly in this Covid-impacted time when service levels have reduced for some lines.
One member had developed an in-house SAP routine to check orders automatically for stock availability (credit, MOQ, % quotient, BBE, etc.) automatically releasing clean orders to the whse.
As with all the other members, orders in the 'held' status were referred to a more complex and laborious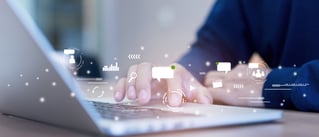 manual review, allocate and order amendment process.
No members currently have an ATP (Available to Promise) capability although a supplier is in the process of developing one. This would enable the automated order capture and processing of 90%+ of orders; releasing time, stock and cost to invest still further in supporting added-value customer-facing projects to help reduce the end-to-end cost to serve further and improve service.
We have identified a number of common themes which we will continue to develop and share
Key topics of interest for the Group:
Transformation - who is doing what and for what benefit?


An invitation to participate Free Of Charge in the Customer Service Benchmark

Customer Service

How to move away from 'Chase the Case'

Aligning KPIs and automating reporting

Cost To Serve: How to manage the tail customers to reduce cost, whilst improving customer service?

AGS Survey – how to focus changes on improving results

Managing Amazon ordering and claims, effectively
If you would like to find out more about how suppliers are transforming their customer service offering and helping to reduce their end-to-end cost to serve, get in touch…
Or call us on
+44 (0)845 6522251